Top Ten Tuesday is an original feature/weekly meme created here at
The Broke and the Bookish
. This feature was created because we are particularly fond of lists here at The Broke and the Bookish. We'd love to share our lists with other bookish folks and would LOVE to see your top ten lists!
Each week we will post a new Top Ten list that one of our bloggers here at
The Broke and the Bookish
will answer. Everyone is welcome to join. All we ask is that you
link back
to
The Broke and the Bookish
on your own Top Ten Tuesday post AND add your name to the Linky widget so that everyone can check out other bloggers lists! If you don't have a blog, just post your answers as a comment. Have fun with it! It's a fun way to get to know your fellow bloggers.
8. Lehua Parker
What to read by her: One Boy No Water, One Shark No Swim
Why: I don't even like middle-grade, and this series is delightful!
7. Jenniffer Wardell
What to read by her:
Fairy Godmothers, Inc.
Why: With the playfulness of Shrek and the humor of every Disney film ever, it kept me laughing and immensely entertained, all while being a genuinely worthwhile read. Can't wait to get my hands on Beast Charming!
6. Jennifer Stewart-Griffith
What to read by her:
Big in Japan
Why: A unique, engrossing that hasn't been done a dozen times already. I found it both fascinating and charming, and enjoyed every page.
5. The Brothers Washburn
What to read by them:
Pitch Green
Why: I'm not big on YA either, but this YA horror story was un-put-down-able. I can't wait to read their newest installment, Mojave Green.
4. Michelle Moran
What to read by her: Nefertiti, The Heretic Queen
Why: Okay, she's really not underrated among histfic readers, but if you're new to the genre, she's a great place to start. She knows how to write engrossing stories that both entertain and shed light on fascinating periods and places in history.
3. Bethany Griffin
What to read by her: Masque of the Red Death, Dance of the Red Death
Why: She puts her own dystopian spin on the famous Poe story, managing to pay proper homage to the father of modern horror, while also making the story her own. Couldn't quit reading. 'Nuff said.
2. Terra Lynn Childs
What to read by her: Forgive my Fins, Fins are Forever, Just for Fins
Why: One of only two mermaid-story authors I genuinely liked. Childs writes delightful, hysterical versions of teenaged girls who happen to live in a world with mermaids. Entertaining and just so much fun. Loved them!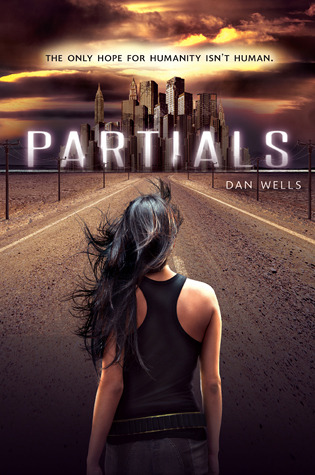 1. Dan Wells
What to read by him: Partials, Fragments
Why: This series by him is one of the best dystopians I've read, but it's rarely listed with the hottest stuff on the market like Divergent and Matched. It should be. It's just as good, if not better.
What underrated authors would you recommend?