Top Ten Tuesday
is an original feature/weekly meme created here at The Broke and the Bookish. This feature was created because we are particularly fond of lists here at The Broke and the Bookish. We'd love to share our lists with other bookish folks and would LOVE to see your top ten lists!
Each week we will post a new Top Ten list that one of our bloggers here at The Broke and the Bookish will answer. Everyone is welcome to join. All we ask is that you link back to The Broke and the Bookish on your own Top Ten Tuesday post AND add your name to the Linky widget so that everyone can check out other bloggers lists! If you don't have a blog, just post your answers as a comment. Have fun with it! It's a fun way to get to know your fellow bloggers.
Top Ten Books That Make You Think (About people, life, the world, etc.)
These are in no particular order. For some reason, a lot of mine are classics. What can I say? They're classics for a reason, and they just happen to be the books that had a big impact on me. :D
10. Heart of Darkness--I read this book every year! Love it! Could discuss for hours!
9. Hamlet--Read it in 10th grade. Didn't think I'd like it. Couldn't get enough! Can still quote some lines! :D
8. Othello--Shakespeare knew everything. The ultimate guide to trust, relationships, and how true devils act (or rather don't) to get what they want.
7. Atlas Shrugged--okay I put this because it's the most well-known, but basically anything Ayn Rand ever wrote.
6. Great Expectations--One of the first, most subtle revenge stories I ever read. Also a tragic love story. Just sayin.
5. The Road--Thought about this one for weeks afterward. (Again, pretty much anything Cormac McCarthy has ever written, too.)
4. Harry Potter--Oh yes I did! This makes you think about friendship, relationships, memories, finding out who you really are, and what side you would choose if put to the test.
3. Wheel of Time--Another of my all-time faves. He's got motivations, characterizations, politics, relationships, battles--ALL OF IT!--down! I'm telling you, you won't be able to stop reading them!
2. Bible--specifically the Old Testament. You want to learn things, not just about history but about dynasties, royal families, human motivations and true tragedy, read the Old Testament. I did it last year and I couldn't believe how much I learned!
1. The Hunger Games--Come on! Who hasn't sat and pondered just a little bit?
What are your Top Ten Books that make you think?
Random Movie Quotes (RMQ)
Don't know what this is? Click
here
.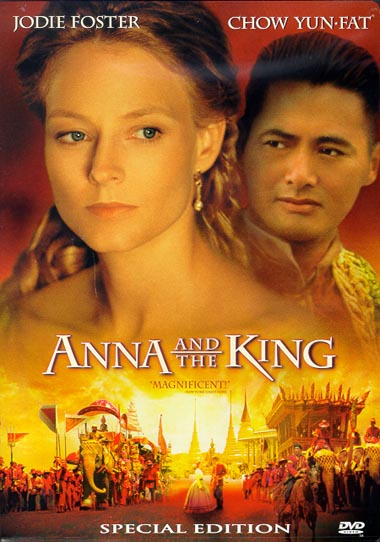 Photo Credit: mvps.org
So Friday's RMQ was: "Most people don't see the world as it is. They see it as they are, and as a king, you need a broader view."
This was said by Jodie Foster playing Anna Leannowens in the film,
Anna and the King.
Another one of my all-time favorites. No one guessed this one, though.
Today's RMQ:
"You have seen many things...and you do not fear death. But you sometimes wish for it...I also. It happens to men who have seen what we have seen. And then I come to this place of my ancestors. And I remember, like these blossoms, we are all dying...To know life in every breath. Every cup of tea. Every life that we take. That is the way of the warrior."
One point for actor, one point for character, one point for film. Any guesses?